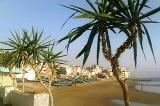 The most beautiful beaches in Morocco are located in the north of Agadir (area Taghazout village). Dozens of clean, great beaches and smaller ones along the costs Agadir - Essaouira. It is the paradise beach Morocco
The most beautiful beaches of Morocco, the beautiful beaches
The Popular Beaches of Morocco
The beach in front of Taghazout Agadir: Port sin and places frequented by children and young people .. Beautiful spectacle from the terraces. In the morning we can buy fresh fish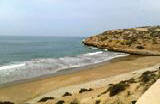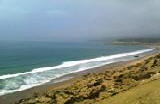 The beaches closest to Taghazout and those right in front: 15 km from Agadir
Aftas n 'bouirdn 1 km from taghazout ( north)
The large beach of Taghazout su extends over 07 km
La source plage: timzgida aallal
The beaches map in the north of Agadir morocco
Later alone with the sand and the ocean, blue sky, waves this beach is known as beach-paradise: the one of the most beautiful. Aboud beach in 2008 equipped with a parking and two restaurants and shops.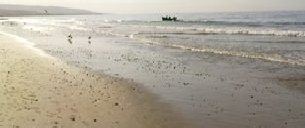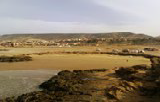 Other beach south of Taghazout, North of Agadir
Imuran beaches
Tamraght beaches
12 km and 17 km from Agadir
The beaches are clean; the water is clear and warm. With an average temperature of about 25 degrees and 350 days of sunshine can be here for every season a healthy skin growth. Picturesque fishing boats lie on the beach. Fischer squat between. Swimming can be here too. Did you about an idea of where the liquid (and of course, the firmer) elements in all the waste water of this place to land? After about ten minutes walk towards Agadir achieves a beautiful, almost seven-kilometre sand beach, which is also the main season never completely overcrowded. And you can swim there, too. Occasionally there is a possibility, jet-ski rentals. Other smaller, sometimes beautiful beaches can be found north of Taghazout. Providers of whatever looking here mostly in vain, and the Morocco-everyone should be trained as an advantage. You can reach the beaches and bays, either on foot or with the bus 61, whose lines on the coast Agroud to Tamri follows. Fares for a distance about 40 to 60 ct.
Les sables d' or: Ait swal - Taghazout bay 17 km
Paradis plages (Tigert) : 25 km from Agadir
Taghazout Biz: Accommodation, Transfer & cars Rentals.
A.M @ All rights reserved 2006