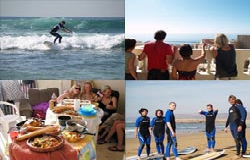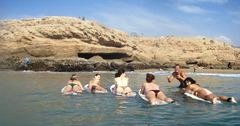 Learn to surf for only 39 euro / day with Adventurekeys surf camp, all inclusive surf camp. Open all year.
Transfer with bus und taxi. Private transfer from Agadir airport or Marrakech
Easy Booking Hire car
With Best price
Cheap rental car
Special Moroccan cooking, tagine, couscous, kabab
Private rental apartment und house. Cheap holiday rental
Guided tour, exploring, partying, disco


Beginners and advanced surfers Be welcome to the Taghazout surf school (one of the best surf school in Morocco)! Certified surf teacher teach you how to surf on the perfect waves of the legendary south of morocco. For more information on surf spots, surf camps, surf shop, surf houses, special housing for surfers, transportation boards, transfer, rental car or minibus.
About Adventurekeys in Morocco
Learn to surf for only 49 euro a day
All inclusive! Surf Camp. Open all Year
Where we go?
We jump in vans every day to get to the best waves, both beginners and advanced waves. The coast from Agadir up to Immessouane (60 km. north of Agadir) is full of world-class point breaks, reef breaks and beachbreaks. Some of them excellent for beginners, others long, fast, barreling waves for the advanced.
The adventurekeys Surfari Morocco runs from the 15th of November till the 30th of April.
What we do?
SURF... Morocco's hottest spots.
PARTY... At the travel bound! House.
CHILL OUT... Sun baking on the beach, or hubby-bubbly in the pipe.
Experience... Camel Rides and Arabic Bathing Houses
Sight_Seeing... Ancient Markets and Souqs
Meet... Other young, relaxed and friendly people.
Surfing Lessons
We provide a mix of theory and practical instruction for anyone from raw beginners to experienced surfers. We provide all the best
boards and equipment (or you can bring your own) and we've got anything you need to catch the best wave that you can. Our emphasis is always on the fun of surfing, the best surfer in the water is the one having the most fun...
What cost?
From only 49 € a day all inclusive!
- 7 days/6 nights: 343€ ! (add. night for 49€)
- Less than 7 days: 5 6€ a day
What included
- Accommodation in the Travel bound! House
- Agadir pick-up (surcharge for airport and Marrakech pick-ups)
- Daily breakfast, lunch and dinner
- Surfboards (short boards, long boards, mini-mal's, body boards)
- Wetsuits
- Surfing lessons
- Daily transport to different surf breaks
Weekly activities included
- Hamam (sauna)- Sunset Beach BBQ
- Traditional meal with local family
- Visit to Agadir souq
We teach beginning, Intermediate and
advanced students (18-year-old and up).
Students need to know how to swim and be comfortable in the ocean and waves (i.e. you cannot be afraid of putting your head under
Trip, excursions, activities, souk to visits, walks. Explore Morocco
Taghazout Surf School on the North Shore of Agadir (morocco) offers residents and visitors of the morocco a complete surfing experience, showing people of all ages and ethnicities what the spirit of "Surf" is all about. By using proven teaching techniques, our surf instructors will make sure you are perfectly safe, while learning the basic surfing steps and having a great time!




Surf lessons, Surf camp, surf hostel, surfboard rentals and Surf shop in Taghazout:

Taghazout Biz
A.M @ All rights reserved 2006