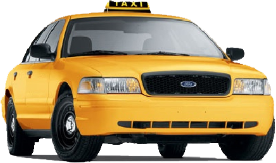 Airport Taxi service specialising in airport transfers to and from Marrakech, Essaouira, Agadir airport , or any city and village of Morocco, for both individuals and groups. Instant quotation and book online.
Agadir Airport Transfers taxis


Morocco Transfers and shuttle
When you arrive at Agadir, Marrakech or Essaouira airport, your pre-booked driver will be waiting in arrivals to take you straight to your hotel. You can arrange your Antalya airport transfer within minutes using our online booking form. If you need to book an Antalya airport taxi to Alanya, or an Antalya airport transfer to Side, simply click on your chosen resort on this page, and you'll be taken straight to our booking form.
Get online quote now and book your transfer service to or from Agdir cruise Port. Taxi service is available To Agadir Airport, Marrakech, Essaouira , Ouarzazat
If you have any question regarding Agadir, Marrakech, Essaouira Taxi's transportation service, or if you are interested in booking a taxi shuttle to or from Agadir bei Marrakech, you can write us anytime. You will find a selection of Agadir, Marrakech Taxi's sightseeing offers starting from Agadir or Marrakech airports on our sightseeing tours page. If you are looking for contact details and legal information about Agadir, Marrakech Taxi, please go to the contact page, and for Taxi 735 .
If you have any other special requests, or requirements, such as a wheelchair friendly vehicle, or child seats, just let us know and we will do our best to assist.
Get o nline quote now
Airport transfers to and from airports
Book your taxi transfer from any airport and cruise port of Morocco
Taxi 735:
"Grand Taxi ,, of Morocco
Starting point: Agadir
Drivers: El Abbas & Masoud
Contact Form
We will respond as quickly as possible.

Taghazout Biz
A.M @ All rights reserved 2006