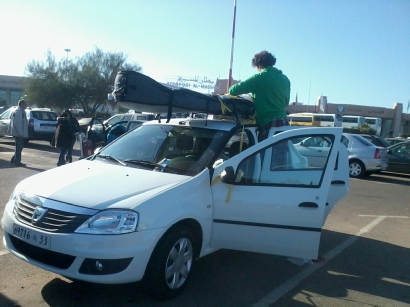 Book
Morocco car rental

with us online and save money.
Find out where you can collect your
car rental

in
Morocco.
Renting a car is always a good idea on holiday, especially if you expect to travel a bit, for example, when you are looking for the best waves to surf on any given day. And in morocco having a car while on holiday is priceless as the distances over land are really quite substantial. From the airport to Surfers Paradise for example, is a half hour drive. Paying a return taxi fair over this distance will cover a day or two car hire in itself.
Car hire in Agadir Morocco
Public transport is limited and taxis can work out quite expensive. Morocco is a large land and hiring a car is by far the best way to get the most out of your surfing trip. It ensures you get to all the best breaks while making allowances for any land lovers in your group who may want to be mobile while you are out in the water. Taghazout services can arrange a hire car to meet you at the airport when you arrive. With prices starting at 168 € per week and petrol costing around 01 euro per litre it is a cost effective way to see the explore Morocco.
Don't waste money
We compare the 10 leading car hire companies so that you get the lowest prices and the widest choice of rental cars.
Save Time, save Money.
Book on line and save more money with

Sahel Tours Ste
N° 35 Av. Aboujihad
Cité El Masira - Agadir
Please note:
- Before you leave, always make sure you have your driving licence with you - car hire companies do not accept photocopies, it must be the real thing. You must take along your original paper licence as well as the photo card if you have a modern two part licence. Some countries (especially countries not a part of Europe) also insist all drivers carry an International Driving Permit.
- Fuel is generally not included in the booking price and you are required to return the vehicle with the same amount of fuel in the tank as at the start of your rental, however, fuel policies vary with location and provider. You should check the terms and conditions prior to making your booking for full details.
Rent car in Agadir airport, Taghazout, Tamraght, Paradis plages Imi Ouadar. The cheap car hire of Morocco.
Agadir car hire Services:


Book your car hire online , pay on arrival. Total peace of mind!
Highly competitive rates - amongst the cheapest!

Reduced rates for return clients

Receive your Hire Voucher by e-mail (or fax) or log in to our client section to view and print it online

Efficient and friendly customer support

Free cancellation of booking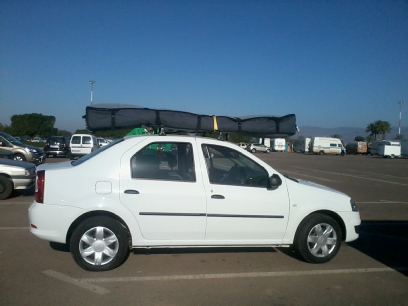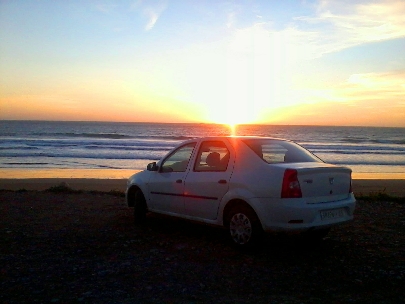 Booking: If you stay in Agadir, Aourir,Tamraght, Paradis plages, atlantic park, Taghazout
Please email via the form below, whatsapp or sms to +212661455841
Email: taghazout@ymail.com
Offer cheap prices by Sahel tours Agadir.
Make sure you make the most of your visit to morocco by booking car hire Agadir. Visit the souks, the deserts, festivals, resorts with cheap car rental. Rent a car with us is easy and cheaper.

Taghazout Biz
A.M @ All rights reserved 2006