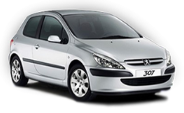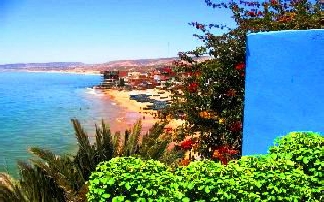 Taghazout Morocco: Accommodation, transport and surf
Taghazout is a romantic little fishing village 20 km north of Agadir. The nearest airport is the international airport of Al Massira, Agadir which is 48 km away, known as the surfing paradise of Morocco. Taghazoute has a wonderful sunny and hot climate. It has recorded low levels of rainfall (less than 20 days per year) and each year has more than 300 days of sunshine. Taghazout's long pristine beaches stretch far outside of the tourist stronghold. Taghazout has the best beaches of Agadir and Morocco.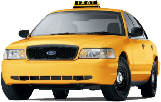 Easy transfer in morocco from Agadir and Marrakech airports Agadir with Ergtours
Easy taxi transfer from Agadir, Marrakech, Essaouira toany party size to all cities of Morocco with Taxi 735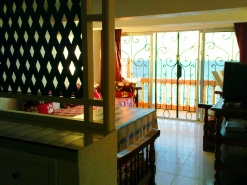 Transport
:
Renting cheap cars in Agadir:
If you look for rental car in Agadir. We recommend you to do it with Sahel tour Agadir. S.Tours for Rental Cars offers cheap car hire in all major locations including largest Morocco's airport. Rent a car online in Morocco; Pre-book your car rental in Morocco with instant confirmation of your car hire company in Agadir.
Taghazout, Tamraght and Aourir:
With Sahel Tours Taghazout is easy to hire car in the spot if you leave in Tamraght, Madraba, Imsouan, international camping.
Do it on line and save time and money. You put a car for you in the Agadir airport and you can return it in the Agadir airport. So you can cancel your transfer taxi. You don't need it.
To find you the cheap quotes and the best deals in Agadir morocco
Car hire made quick and easy, when pre-booking with Sahel Tours Agadir. Get cheapest car hire in Taghazout, Tamraght, or from Agadir airport.
If you're planning on booking a hire car in book online, your best chance of finding the car, you need at the best price is to apply to our local representative in Taghazout.
Airport Taxis Transfer:
Taxi 735 offer executive and standard transfers all over Morocco, specializing in airport collection. Agadir airport transfer, taxi transfers from Agadir airport, Marrakech airport and Casablanca shuttle and low cost transfers.
Taxi 735 provides transfers to/from Agadir Airport, Marrakech and Casablanca Airports.
Bus, minibus rentals
:
Looking to rent a bus or minibus? We can offer you minibus hire at fantastic prices. Our modern fleet of minibuses and network of locations or transfer across the Morocco will ensure you have a pleasant experience when renting from us.
We offer minibuses in a variety of sizes to suit your requirements, including 15 and 17 seaters vehicles. Our bus or minibuses are available throughout the Morocco at cheap rates. Book minibus hire online for our lowest prices.
Surfing:
The bests of Surf area of Morocco
Taghazout Morocco: Here are located in close proximity to each other several world-class spots like killer Point, La Source and Anchor Point. Am southern end Taghazout extends kilometers longer a sandy beach, for the total beginner surf ideal. Finished this beach by 2 Point breaks, Devils Rock and Banana Beach, the largest fun factor Malibu with the Board. A base for the exploration of the different spots is Taghazout, where there are several restaurants and supermarket.
Surf school and private apartments
The surf holidays are open to surfers of all abilities, with easy waves ideal for beginners to powerful point breaks to challenge seasoned surfers. Our expert coaching team is experienced in coaching all levels, including first-time surfers.
We offer an introduction to surfing with guidance through the first steps of the learning process. Starting on land with water safety knowledge, board handling techniques and popping up before entering the surf.
Surf Accommodation
If you are interested in booking one of our Surf camp Packages with a private accommodation, you are right here
Logan Dacia, Renaut logan, Kia, Sandero are the best car recommended to explore Morocco
Taghazout cheap accommodation
:
Finding the beautiful apartment for rent online in Taghazout of Morocco. Private vacation rental for long stay or short stay. Your accommodation next to the beach, facing the sea, close the ocean or in centre of village.
We provide cheap accommodation especially for the small surf group, family or group travel. You can rent your holiday's lodge directly from the owner.
Surf accommodation, hostel and lodge.
Each year, in the period of surf meet young surfers, they rent private apartments and houses and celebrate her again, on the terrace with beautiful views of the sea. Each apartment or house in Taghazoute has a beautiful terrace and view. Find here how to lease or rent an apartment with an affordable and cheap price.
Looking for cheap vacation rentals, last minute vacation deals, or accommodations on a budget?